A MESSAGE FROM OUR CEO

STRONGER
TOGETHER

I am pleased to share the Essential Utilities 2020 Environmental, Social and Governance (ESG) report with you. This report is another important milestone on our ESG journey.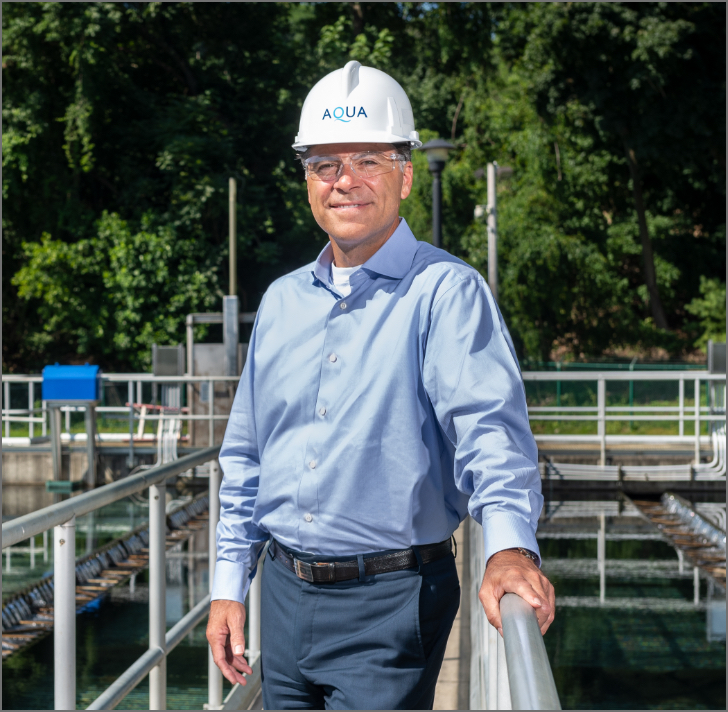 Christopher H. Franklin
Chairman and Chief Executive Officer
Essential has now been operating as a combined water and natural gas company for more than a full calendar year. This report marks the first time we are reporting ESG results for all of Essential, across both the Aqua and Peoples brands.
During our first year as a water, wastewater and natural gas utility, we have built upon the strong ESG foundation of both organizations to make incredible progress toward our goals. But we have not been complacent in our success and have publicly reported new, aggressive targets across our business to become a more sustainable and a more equitable company.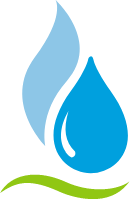 Now, as we begin to roll out return to work plans and it seems we are about to come out on the other side of this pandemic, I can say Essential and our employees have emerged from this challenging time stronger, more resilient and ready to take on the future.
COVID-19
While we are seeing important signs of recovery from the COVID-19 pandemic, it is difficult to look back to 2020 without addressing the global health crisis and its impact on our business, our employees and our customers. Throughout the pandemic, we followed the guidance of the Centers for Disease Control and Prevention, state and local health departments to address the constantly evolving situation. We strived to keep our essential employees safe and healthy, and employees were asked to work from home when the pandemic worsened. For those who could not, like our field employees, Essential provided personal protective equipment and established COVID mitigation procedures to minimize risk of transmission. We continued vital infrastructure and construction work to keep communities safe and services reliable, and we kept contracts with subcontractors to ensure those in our communities could keep their jobs. Essential also donated directly to community organizations to help our neighbors who struggled economically during the pandemic.
Now, as we begin to roll out return to work plans and it seems we are about to come out on the other side of this pandemic, I can say Essential and our employees have emerged from this challenging time stronger, more resilient and ready to take on the future.
Sustainability and Conservation
Early in 2021, Essential announced that by 2035 we will reduce our Scope 1 and 2 greenhouse gas emissions by 60% from our 2019 baseline. This is consistent with the rate of reduction necessary over the next 15 years to keep on track with the Paris Agreement, which aims to limit the global temperature increase to well below 2 degrees Celsius. This target is based on reductions achievable from proven efforts using existing technology. As we move ahead and technology continues to develop rapidly, we will continually innovate to transform our operations and processes to achieve our ultimate aspiration of net zero.
In addition, we are on schedule to source nearly 100% renewable electricity, via certified wind power credits, for water and wastewater operations in Illinois, New Jersey, Ohio and Pennsylvania by early 2022. Switching to renewable energy options throughout our footprint will help drive immediate and considerable progress toward our emissions reduction target.
Beyond our operational commitments to reduce our carbon footprint, Essential is steadfast in our dedication to ensure the safety and reliability of the natural resources we provide to customers. This is why we were proud to open our brand-new testing lab in Bryn Mawr, Pennsylvania. This new state-of-the-art 14,700 square-foot facility more than doubles the size of our previous lab, and helps our microbiologists and chemists keep up with advancements in water quality science. We will be testing for scores of regulated contaminants, as well as other contaminants, which include the PFAS family of chemicals; our lab will continue to be one of two commercial labs in Pennsylvania accredited to test for PFAS. This reinforces our commitment to install mitigation technology at water treatment facilities where source water exceeds 13 parts per trillion for three PFAS substances, well below any current health advisory level set by the EPA.
Diversity, Equity and Inclusion
In early 2021, Essential made a commitment to build on our foundation of diversity, equity and inclusion (DE&I), and we announced formal diverse employee and diverse supplier targets. This includes a multiyear plan to increase our diverse supplier spending to 15%, and increase employee diversity by 20%, the latter of which is based on a detailed assessment of the demographic makeup of our service footprint to ensure our company's employee base reflects the demographics of the communities where we operate.
Given our ongoing commitment to DE&I, we reflected on our first year as a company and developed a new mission and vision that accurately reflects our passion for inclusivity and equity, along with our deep commitment to customers, employees, shareholders and the communities we serve.
Our mission and vision will help us navigate the many issues we will face and will serve as a guiding light for our ambitious DE&I and ESG goals. In reflection, I am grateful for all we were able to accomplish during such a challenging year, and we remain confident and excited about the ambitious goals we have set for our strong company.
Thank you for taking time to review our 2020 ESG report. I encourage you to check back throughout the year for updates on our progress and our new commitments.

Christopher H. Franklin
Chairman and Chief Executive Officer